Model no. BD-K-090-060-020-D05 BD-K-105-080-030-D05 BD-K-130-105-040-D03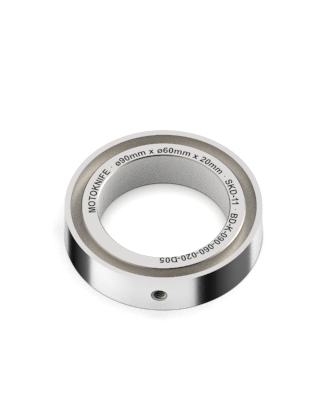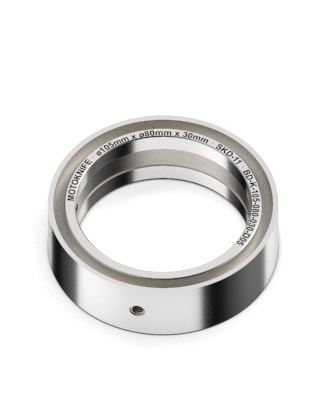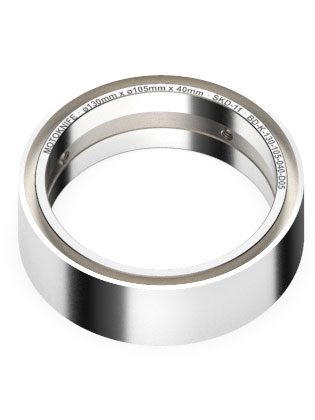 Model no. BD-K-090-060-020-D05 BD-K-105-080-030-D05 BD-K-130-105-040-D03
---
Blade O.D. 90mm 105mm 130mm
---
Blade I.D. 60mm 80mm 105mm
---
Blade width 20mm 30mm 40mm
---
Blade angle 5 degrees 3 degrees
---
Material Description SKD11's steel grades are GB Cr12MoV in China, JIS SKD11 in Japan,
AISI / SAE D2 in USA, DIN 2X165CrMoV12 in Germany.
SKD11 belongs to mold tool steel, and it is also a kind of high-carbon alloy steel. It has both high hardness,
high strength, and abrasion resistance,
and its surface is precisely ground, which is suitable for making blades.
---
Chemical composition (JIS G4051) (C)% : 1.4~1.6
(Si)% : 0≦0.4
(Mn)% : 0≦0.6
(P)% : 0≦0.03
(S)% : 0≦0.03
(Ni)% : 0≦0.5
(Cr)% : 11.0~13.0
(Mo)% : 0.8~1.2
(V)% : 0.2~0.5
(Cu)% : 0≦0.25
---
Drawing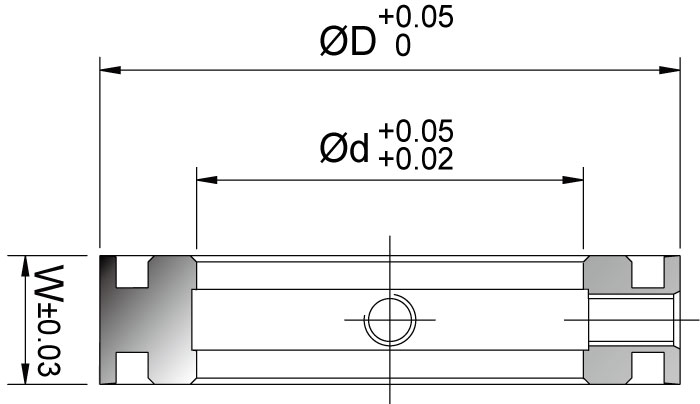 Unit:mm
| | | | |
| --- | --- | --- | --- |
| Order no. | BD-K-090-060-020-D05 | BD-K-105-080-030-D05 | BD-K-130-105-040-D03 |
| d | 60 | 80 | 105 |
| D | 90 | 105 | 130 |
| W | 20 | 30 | 40 |