Model MT-A130-BSK30
---
Min. slit width 10mm
---
Max. slit speed 100M/min(1)
---
Down-stroke 0~15mm
---
Air Pressure 3~6/kg/cm²
---
Blade O.D. Ø76.2mm
---
Guide-bar GB01/GB02/GB04
---
Feature Extra slim unibody knife-holder
Cost-effective
Screw type fix method
---
Suitable Various Papers >>> kraft paper, silicone paper, releasing paper, decoration
wallpaper, masking paper, adhesive paper, thick paper
board, corrugated carton paper, sandpaper.
Various Plastic films >>> flexible laminated films, soft & rigid PVC films, BOPP,
PET, PE, PS, LDPE, PLA, SBS, various adhesive tape.
Cloth & fabrics >>> non-woven cloth, synthetic leather, natural cotton, mesh
cloth, medical cloth, label cloth...etc.
Foams >>> PSP foams,PE foams..etc
---
Drawing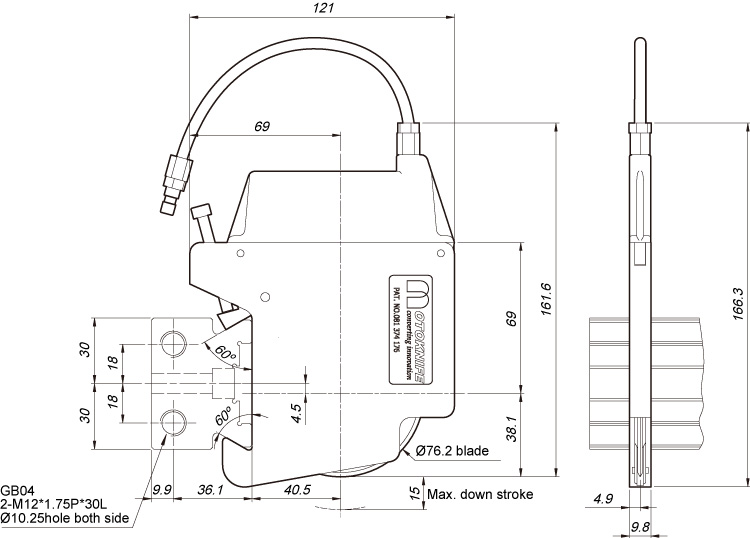 (1) The maximum slitting speed is according to the actual materials, thickness and slitting results.